How did we get here?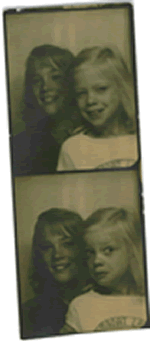 So how did we get to this point you ask? Ok, ok… you didn't ask but we're going to tell you anyway. Pat went to college for Music Education, but at the time she graduated jobs in that field were scarce. So, what would be close to Music Education? Nursing of course! Yes, Pat went back to college for a Nursing degree and after graduation worked as a surgical nurse for many years. During her time in the Nursing field she found a love of computers. She bought her first computer, a Radio Shack TRS-80 back in 1983 and that was it. The love grew from that day on. Then in 1990 she had the opportunity to support the Nursing computer systems at the hospital since they were going to start their charting on the computer. Within 4 years she realized computers were where she wanted to be and when a position opened up in the Information Systems department she applied. She was then part of a 2 person network team. Within the past 11 years that team has grown to 8 people! During these 11 years Pat found that in addition to supporting systems and users, developing web pages was something she enjoyed. She has done websites for local churches, personal pages for people wanting to share photos with family, and various other projects. She is now involved in updating the site for GSCBC. Now we have you up to date on Pat.
So, how did Nancy get into computers?
Well, it started when her oldest child was getting close to 2nd grade (1988) and Nancy was worried that her children might fall behind, technologically speaking. The family bought a Commodore 64 and basically, the kids played games but she wrote a program that made a hot air balloon float around the page, not too exciting, but the spark was ignited.
Eventually they ventured into the Wonderful World of Windows 3.0… with a 386 IBM Clone, as they were called. Most of her learning came from yelling, screaming, cursing, crying and long distance phone calls. With three kids under the age of nine, this might not have been the ideal time to venture out into such a big world, but she wasn't doing anything besides Girl Scout Leader, Cub Scout Leader, driving to sports and Sunday School, Substitute Teaching in Middle School, and a few other minor things… so why not? Finally, one day in 1996 after one of her many, many trips to the local Girl Scout Council where she volunteered, she was mesmerized by a sign in the elevator. "Wanted: Computer Instructor"
Surely, the BA in Elementary Education gave her the "Instructor" part of the job, but could the computer part actually work? She actually got all the way out to her car saying… "I couldn't do that"… and then that little Girl Scout Spirit said… "YES I CAN!" The rest is history!
She interviewed, was offered the job, and started THAT DAY! She's "retired" now, but the computer fun continues!
So, what about the third and littlest tree?
That would be MB (aka MaryBeth), the silent partner. She came kicking and screaming into the computer age! She still has only one small laptop computer and a dial-up ISP at home. The reason she's a little behind in the technology game is because she spends a lot of time in the outdoors. And when she's working, she's spending time with outdoor critters! MB is a veterinary tech. Now, their offices have become computerized and this is helping to drag her along into the 21st century. We'll get her there... she can already type a lot faster than when she started.
Where are we going from here?
Well, we're still trying to see what we can offer others that would stem from our love of computers and digital gadgets. We have a few things in mind with Digital Photography, but only time will tell. Also, we both have taught different computer related classes, but obviously, that would be for the local folks. Anyway, there is more to come. Please check back often to see where we're headed. Check out the Getting Started and Services pages to see how The CyberSisters can get you on the web!
And finally.....
Check out the story behind the picture on this page. You'll find it on the Stories page.